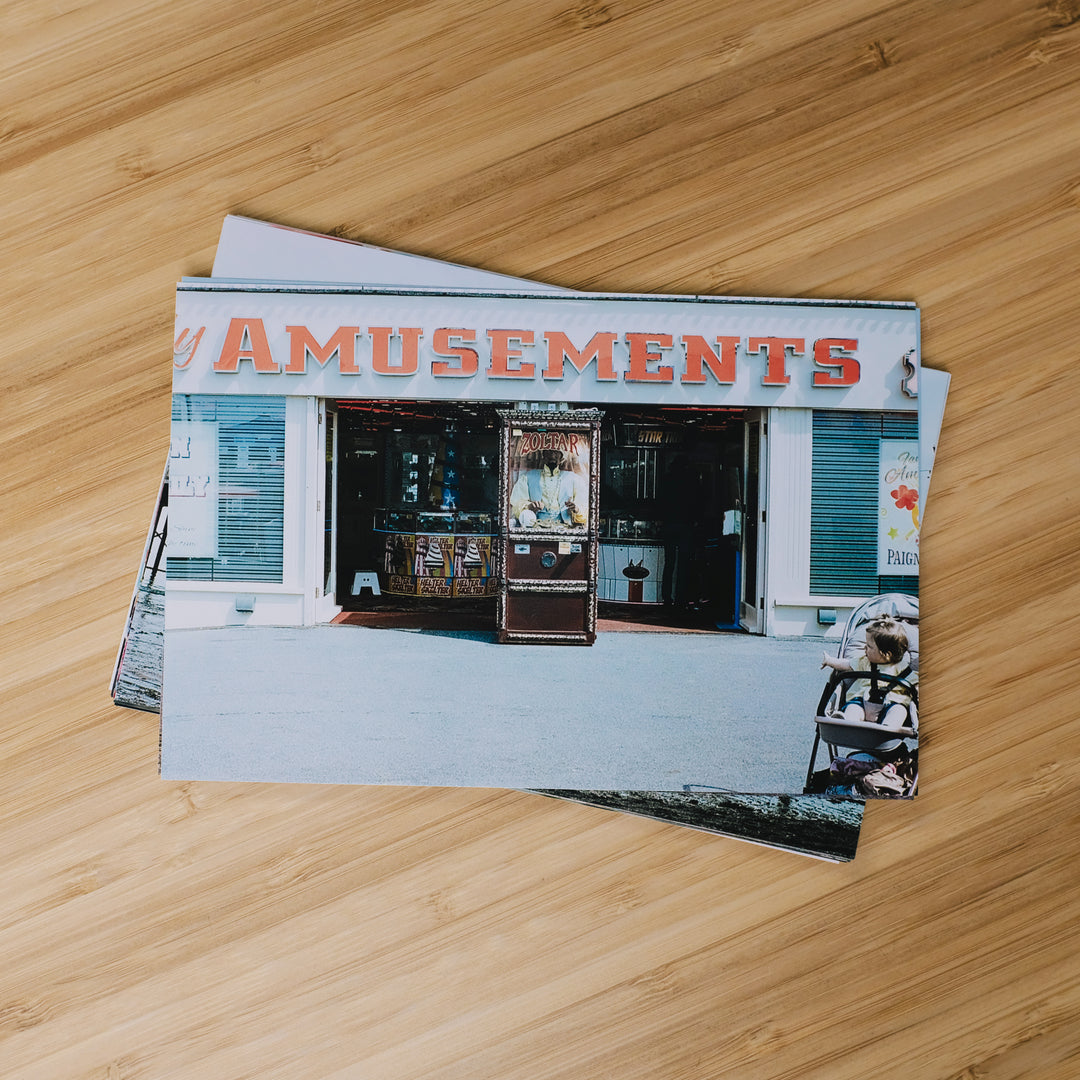 Single Prints
High Quality Single Lab Prints.
6x4, 6x6 and 6x8 printing using our in-house dye sub printer on glossy paper. Perfect for printing your 35mm and 120 film scans.
You can choose to print with or without a white border framing your photo.
Please remember to adjust the quantity of the prints when ordering, according to how many photos your uploading and sending to us, and ensure that you're sending us the highest resolution file to ensure best quality printing possible.
Please also note that depending on the aspect ratio of the file you're uploading, there may be some light cropping. If you're sending files in a square or similar format, such 6x6 or 6x7 for example, you may prefer to do your own cropping before uploading.
OUR MUST UP TO DATE TURNAROUND TIMES CAN BE SEEN ON THE BANNER AT THE TOP OF THE WEBSITE.

When we check your film in at the lab, we will always send your an email to let you know your film has arrived safely, this email will also contain an ETA for when you can expect your scans to arrive with you.
Due to certain busy periods, turnaround times can change according to how much film we have in at any point, so it's always best to check our current turnaround times.
Our turnaround times are always an AIM and not a GUARANTEE. The ETA is an estimate time. So whilst we will always do our absolute best to turnaround your orders within the advertised turnaround times, there are occasionaly mitigating factors that affect the turnaround time and you may get your order a little later than we'd like.
We are open Monday - Friday at the moment, and we don't count the day your order was checked in, so please bear this in mind when enquiring about your order.
Please also bear in mind that, when ordering prints with your order, that the turnaround time is based on delivering your digital scans to you, and your prints will be produced and despatched within 3 working days of you receiving your digital scans via email.
If you haven't received your scans or negatives within the advertised turnaround time, please feel free to contact us at orders@jackslab.co stating your order number in the subject and we will try to get back to you as soon as we can with an ETA.
When sending your film orders to us, please ensure that you write your order number clearly on or inside your package.
All film orders should be sent to:
[#ORDER NUMBER]
Jack's Lab
Unit 34, Meriton Foundry
Meriton Street
Bristol
BS2 0SZ
Further details can be found in your order confirmation email once you've placed your order.
Upon checkout, you'll be presented with a number of shipping options, these are for the return of your negatives, or for the item(s) you have purchased.
Please only select local pickup/store collection if you plan on collecting from us in person, otherwise you can select from the two shipping options or alternatively opt to have your negatives recycled.
Please note that all of our post is collected once weekly, on a Thursday afternoon. All mail is sent via Tracked 48.